These are a staple in this household.
Savory, healthy, sweet, salty, keto, with a dynamic texture. It's really perfect.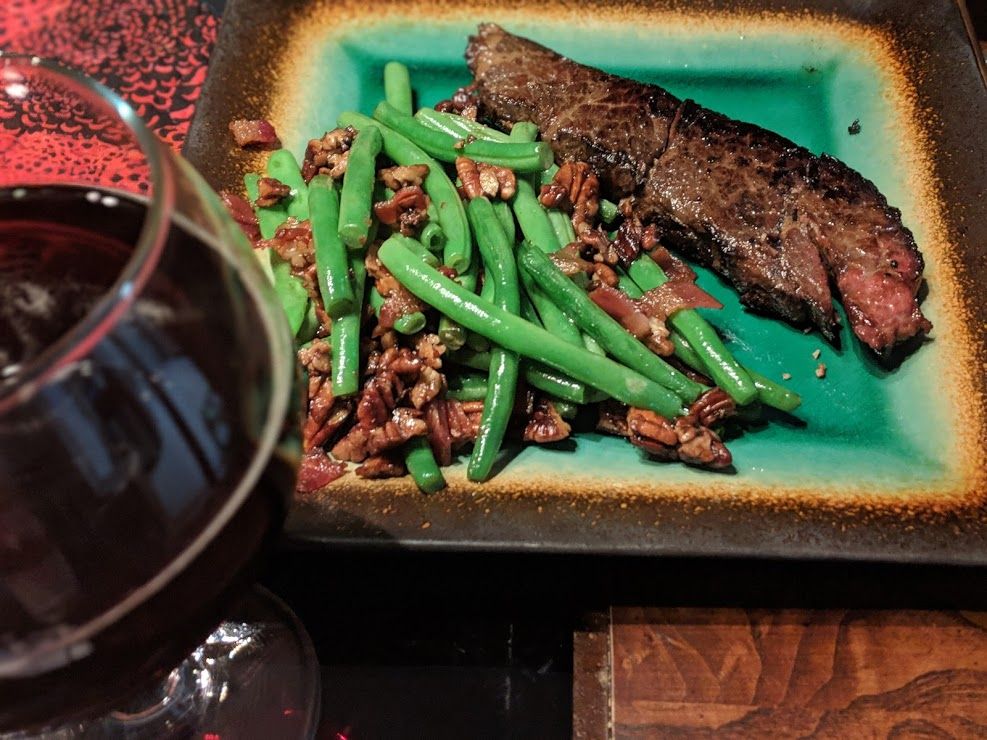 Ingredients:
1 lb Fresh green beans
4 slices thick cut bacon
4 oz (weight) pecans
2 oz (liquid) bourbon
2 tbsp Swerve brown sugar mix
2 tsp pure vanilla extract
1 tbsp pecan oil
Directions:
Dice pecans into small pieces and put in a medium frying pan.
Begin pan toasting pecans on medium heat in pan.
Fry bacon on medium heat in another frying pan.
Chop tips off green beans and cut in half/quarters to bite size pieces (if you want; otherwise just remove tips).
When bacon is done, remove from pan, conserving bacon grease in the pan. Place bacon on a paper towel to dry and cool.
Remove pan from heat, but add pecan oil while still hot and twirl pan to blend pecan oil with bacon grease.
When pecans begin to darken, add Swerve and stir, covering all pecans with liquifying Swerve as it carmelizes.
Once all pecans are covered, add vanilla, stirring and immediately reduce heat to lowest simmer.
When rest of meal is approximately 8-10 minutes from serving, throw green beans into grease on medium heat.
Dice bacon to large bits. Set aside.
When green beans begin to blister, increase heat to high, add bourbon, immediately flambé.
Once fire goes out, remove from heat, add bacon and pecans, and stir to mix.
Serve and eat.