Simple pleasures are often missed when you're trying to stay keto.
Like margaritas with your Mexican food.
Well, fear not my friends! Enjoy about one single carb worth of amazingness.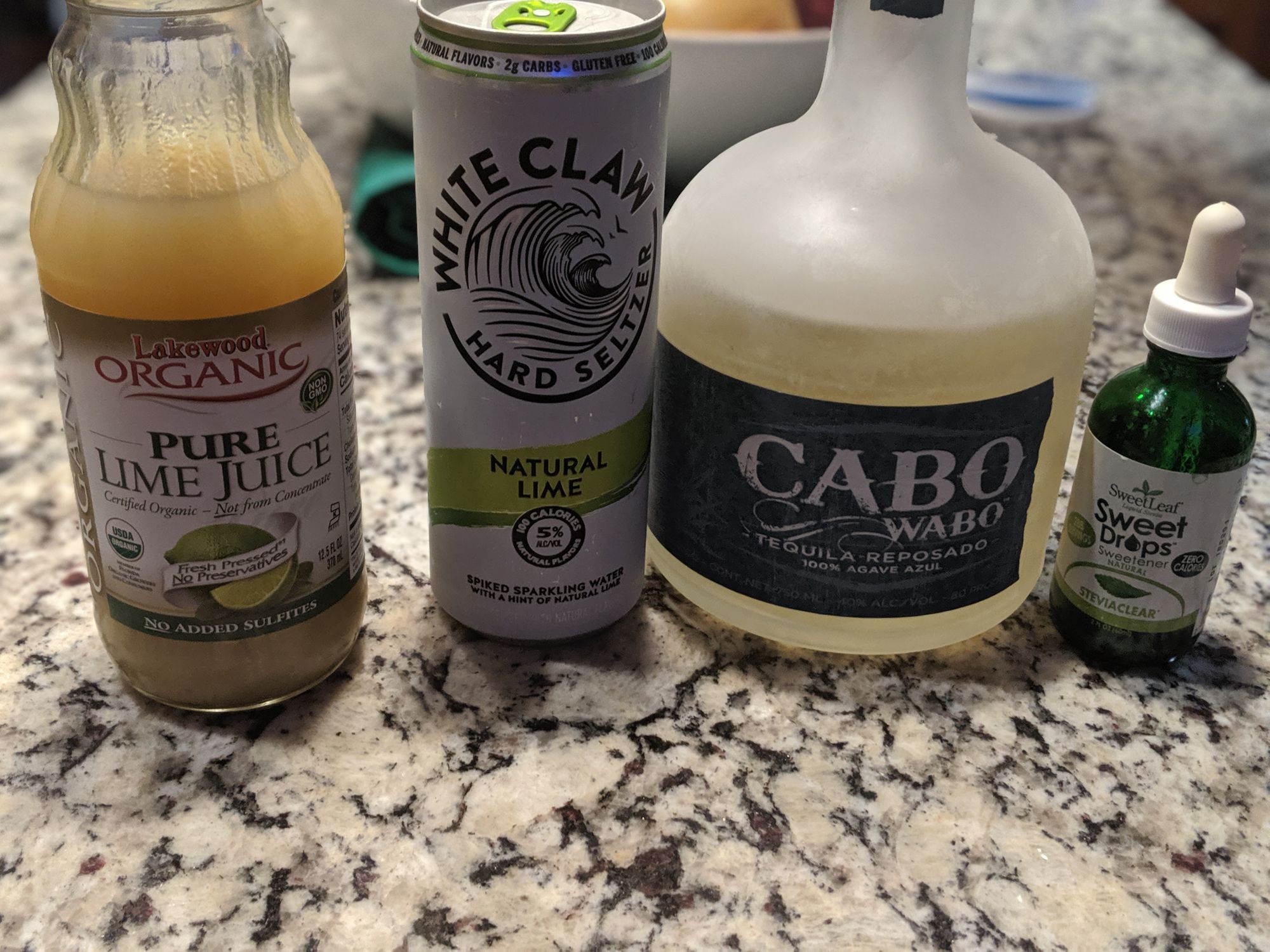 You'll need these four ingredients. And, like, ice.
Keto Margaritas
2 oz Tequila (preferably reposado)
1 tbsp Pure Lime Juice
~3 drops stevia drops
6 oz White Claw natural lime flavor
Directions:
Combine tequila, lime juice and stevia drops in a shaker with ice
Shake vigorously and pour into glass (including ice)
Top with White Claw
Stir gently
Enjoy!