This week has so far (writing this Sunday night) lived up to billing and continues to look insane...
F: Spiced pork chops sous vide'd and seared with asiago rosemary roasted acorn squash atop homemade kale chips. Keto. Picture above.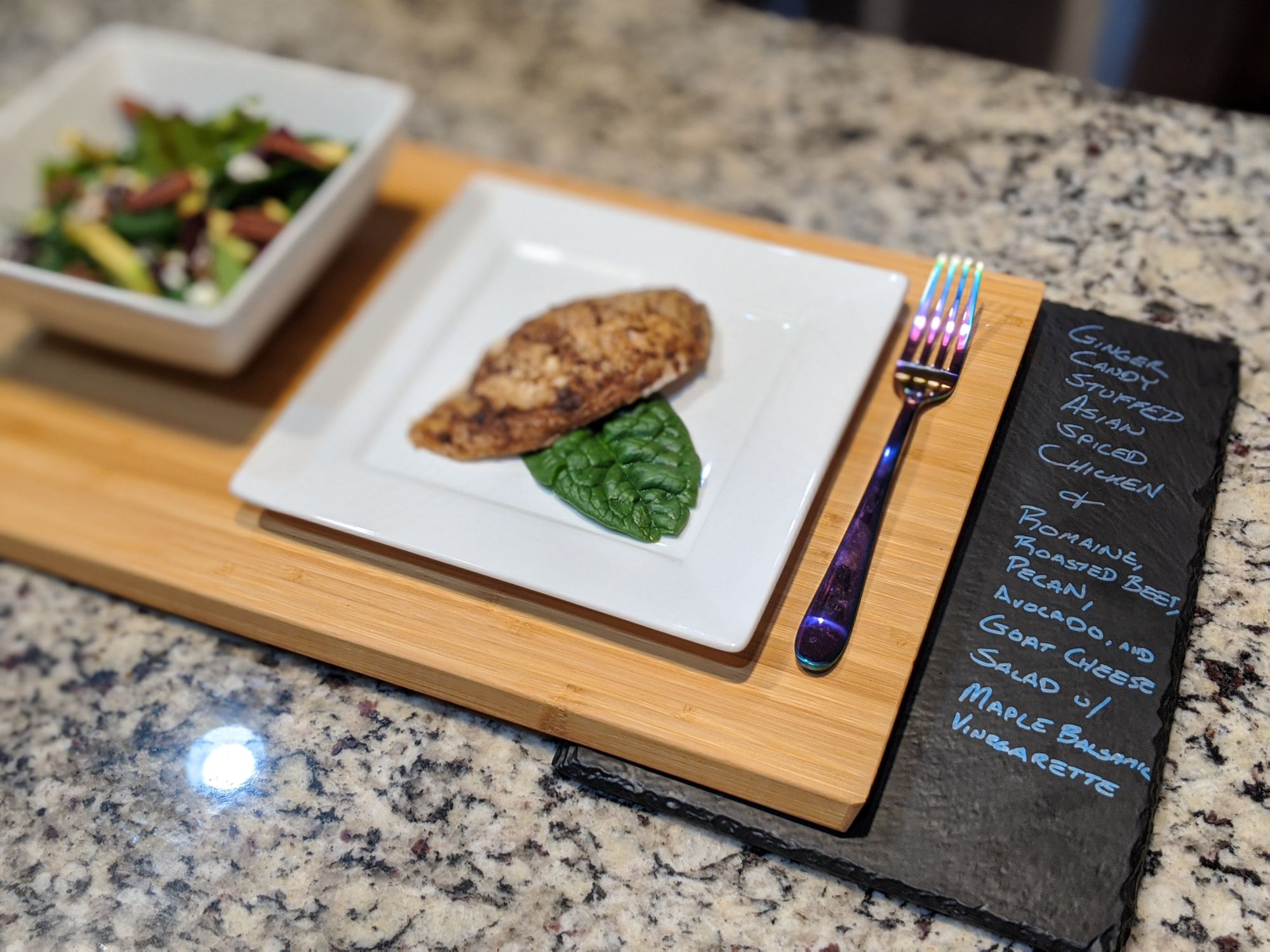 Sa: Homemade ginger candy stuffed chicken with local romaine/spinach/roasted beet/pecan and goat cheese salad with a salted caramel maple vinaigrette. Keto.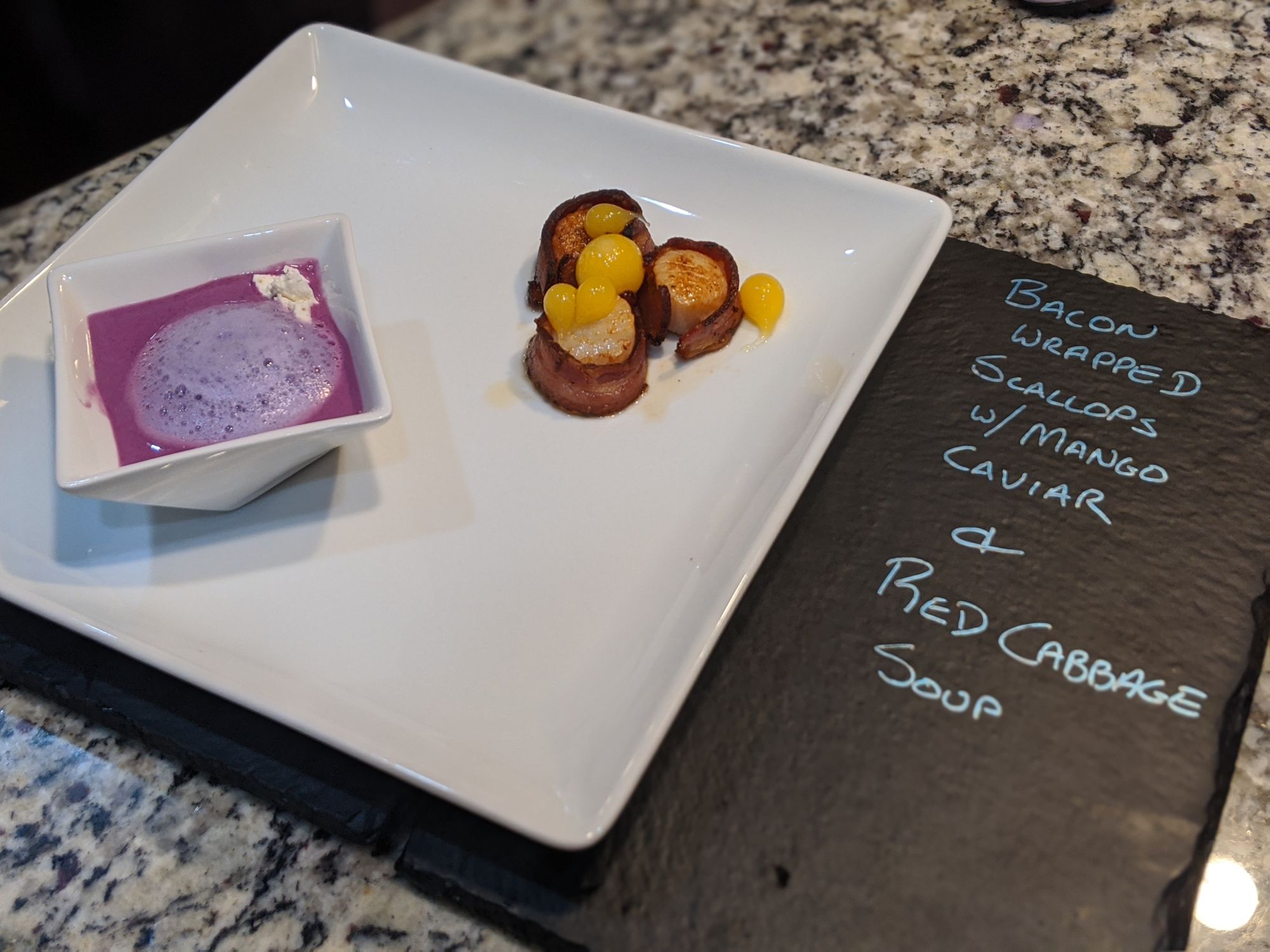 Su: Homemade mesquite smoked bacon and mango puree caviar garnished sous vide'd scallops with local red cabbage soup and espuma. Keto.
M: Sous vide'd and flash roasted lamb shanks with lemongrass/mint balsamic and pineapple/mango dust glaze. Keto.
Tu: Carnitas stuffed five cheese taquitos with fresh tomatillo salsa. Keto.
W: Smoke seared Carne Asada with duck fat roasted local root veggies. Keto.
Th: 3-2-1 smoked ribs with deviled egg salad and low-carb cornbread. Keto.
Expect to see recipes posted for the new things we haven't already...