Most of my Italian food comes from my own experiences in Italy; my beloved Veneto (as of early 2021, has been absolutely slammed by COVID-19); as such, most of my Italian recipes on here translate to keto fairly easily as the nordest dishes tend to have a lot of hearty meats and creamy sauces.
However, my Italian roots in cooking come from my mom who spent many years in the kitchen of Lucille Cavallaro in San Jose, California. Lucille, who I never had the chance to meet was old-school Sicilian. And she taught my mom an amazing recipe.
My mom originally made this with store-bought tomato sauce and standard pork neck bones - other than that, this is entirely her recipe. I actually modified it because of two reasons: 1. COVID-19; my local commissary had a great selection of tomatoes but no tomato sauce. 2. Texas. Raw pork neck bones weren't easy to find, but smoked ones were. And once we found them, there was no going back!
I'm never making this recipe with anything other than fresh Roma tomatoes and smoked pork neck bones anymore.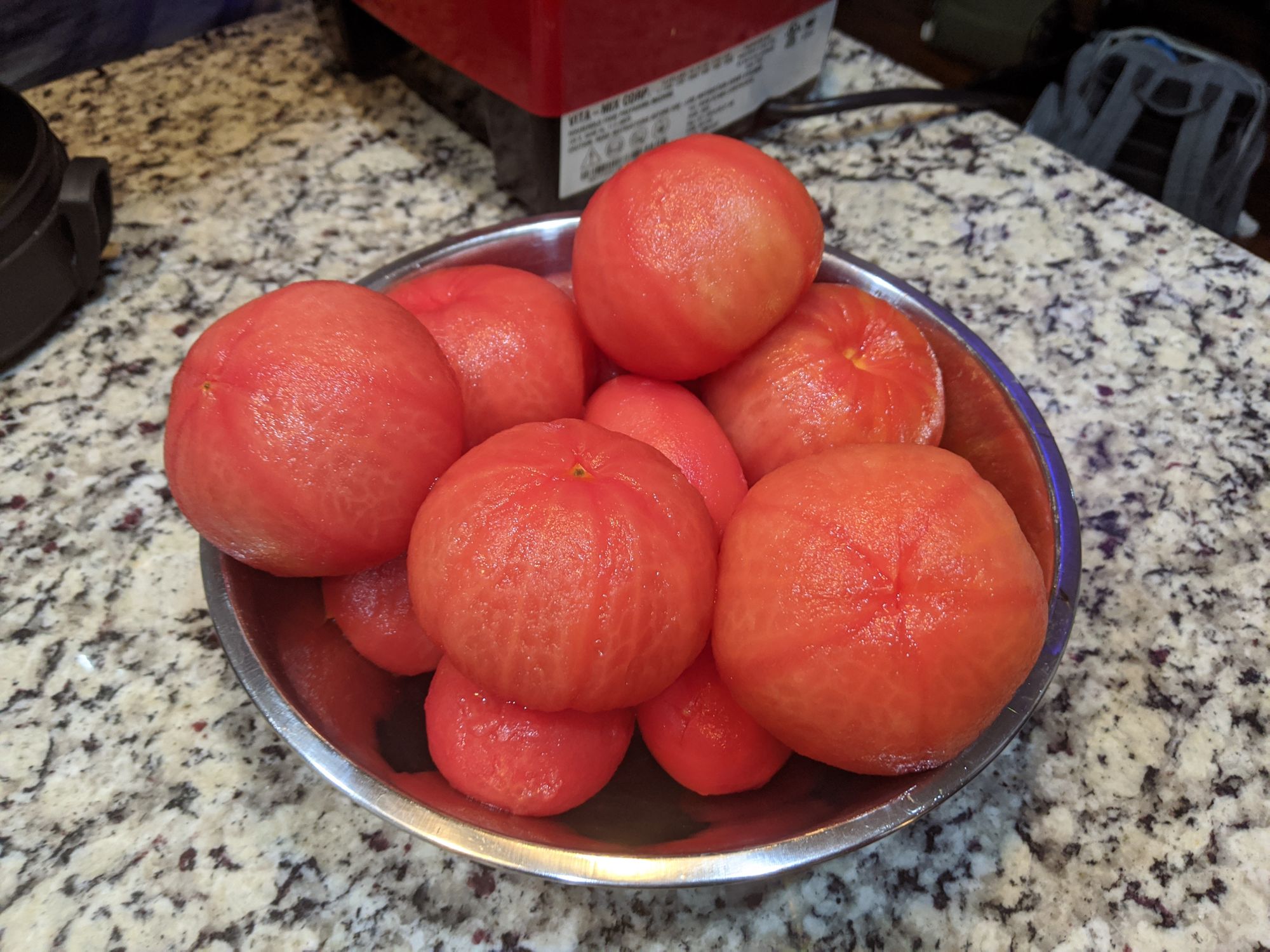 This is an all-day process, but totally worth it. Also, this freezes really well, so we always keep several quarts frozen and ready for serving.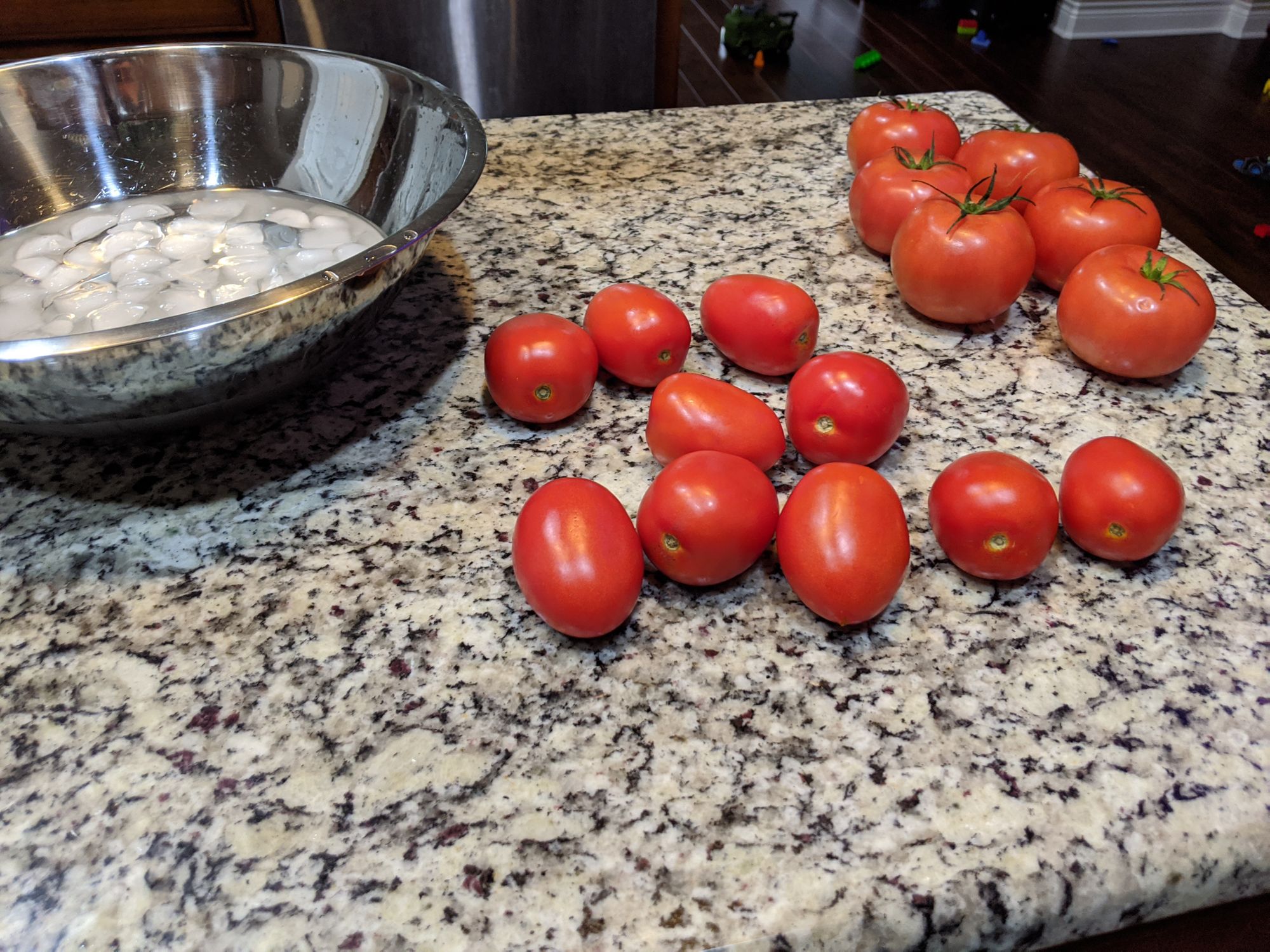 The hardest part of these Italian recipes are the directions. Unlike the molecular gastronomy recipes or even some of the other more "standard" fare like 3-2-1 ribs, the idea of Italian food is about feeling. In fact, good Sicilian marinara has a soul of its own, right there on your plate, and the only way you're going to get it there is to cook with your heart. Everything in this recipe should really be done based on feeling it all the way to your bones.
Well, if not your bones, then definitely your nose. At several times you should be tempted to stop what you're doing and eat the individual ingredients with a spoon.
Ingredients:
2 tbls extra virgin olive oil
5 lbs Roma tomatoes
½ cup fresh chopped Italian parsley
2x 6 oz. cans of tomato paste
½ chopped white onion
2 Tbls minced garlic
4-5 bay leaves
Smoked pork neck bones
Directions:
Slice the stems off the Roma tomatoes and score the bottoms with a thin X.
Bring a large pot of water to a boil and a matching bowl of ice cold water, then blanche and peel the tomatoes.
De-core the tomatoes then blend aggressively.
Add the blended tomatoes to a large pot and bring to a boil then drop to a simmer. Let simmer for two-to-four hours.
Add the olive oil and onion and cook until the onions are darkening to a rich caramelization.
Once the onions are good, add the chopped Italian parsley and minced garlic and sauté.
Dump the onions/parsely/garlic into the tomato sauce then add the tomato paste, stirring to mix the thick paste.
Add the bay leaves and stir well.
Add the pork neck bones and simmer for at least six hours.
Remove the bay leaves and bones before serving - the meat will have fallen off.
I use this sauce on spaghetti and also in lasagna, on raviolis and as the sauce on chicken/veal parmigiana.