This is arguably the best low-carb sauce on the planet. It is so absurdly rich and delicious, and in spite of all that? It's Italian and yet SUPER EASY to make.
I often make this sauce in real-time in the pan while making shrimp Alfredo.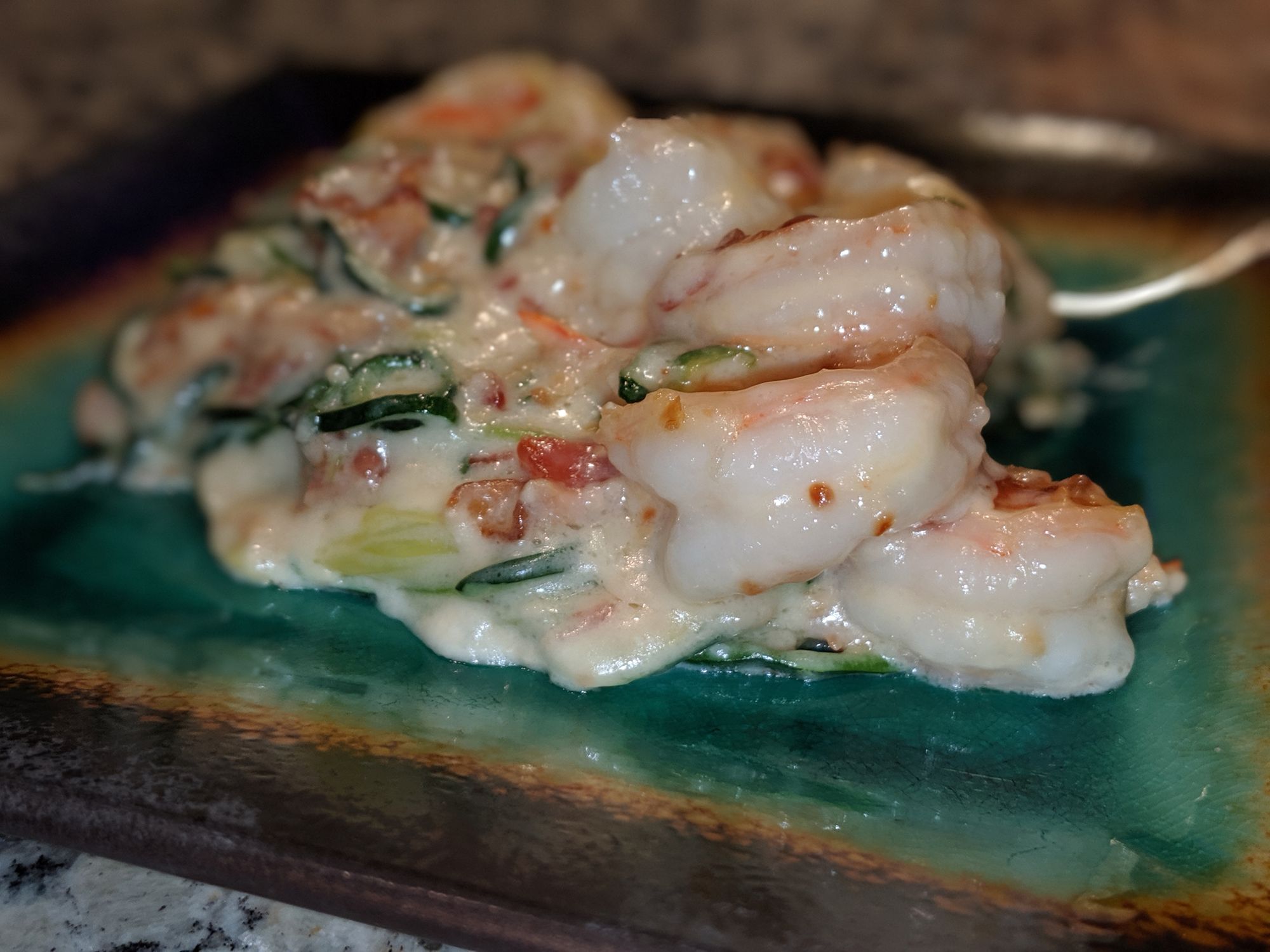 Pictured above served atop homemade pancetta, ricotta and pear stuffed ravioli.
This is a ridiculously simple recipe.
¾ cup Italian six cheese blend
¼ cup heavy whipping cream
2 tbsp butter
1 tbsp minced garlic
---
Directions:
Melt butter in medium saucepan
Once melted, add garlic and stir until well combined
As garlic sautés and butter begins to brown, add heavy whipping cream and stir to combine well
Add cheese and stir until melted
Adjust thickness by adding more cream (to thin) or simmering longer (to thicken)
Keep warm until serving
---
This pairs well with tons of things. We use it for several types of pasta as well as with shrimp, with keto noodles of any type, or basically with anything. Further, I can say when you're making something with bacon, using the bacon grease (or pancetta) adds an extra dimension of tastiness.
The ingredients and execution are entirely up to you. As with any proper Italian recipe, it's all about feel. Want to add Pinot Grigio? Want to add more of any particular type of cheese? Want to add ground pine nuts? All of these are totally valid. All you really need is cream, Italian cheeses and garlic, a big open heart, and it's gonna turn out good. Everything else is just a bonus.